Debt free lifestyle
Debt free lifestyle Latest it news Debt free lifestyle
Lady Dirtbagging: Living Rent-free in a Water Tower with Rose Daiek
As Told to MacKenzie Ryan
Dirtbagging is different for women. Traveling solo, bouncing couch to couch, or pursuing any unorthodox accommodation warrants careful consideration.
There's the ever-present, quiet fear that someone could try to catch you off-guard and hurt you. There's the fundamental female concern about not being too gross. And, perhaps more than any self-preservation concern, there's an obsessive willingness to cut out the day-to-day bullshit in order to make turns.
To guide you in your dirtbagging endeavors, we collected some golden nuggets from ladies living on the road. For the final installment of this three part series, we caught up with Rose Daiek for her insights on living rent-free.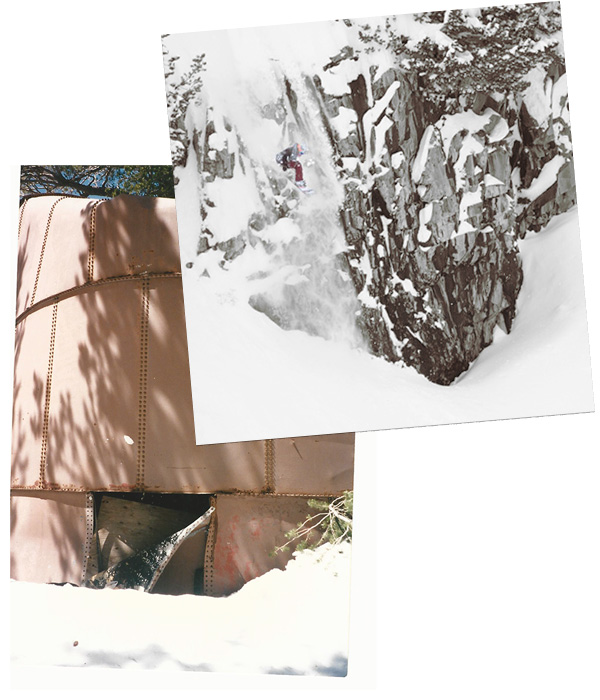 I lived in a water tower that was abandoned after a tree had hit it, which made a perfect skylight. I worked as a nighttime janitor from 10pm-7am. It was a perfect home since I only slept there from 4-10 p.m. at night. I got to ride everyday day because I wasn't going to hang out in my water tower.
I would bring my wet clothes into work and put them on top of the pop machine, which had a heat vent right on top so I always had dry clothes for the next day.
This was my first place living on my own, so I was super-stoked and didn't tell anyone—except for my friend Adam Devargas and the lady at work. Just in case I didn't show up for work, she could come looking for me. I liked that nobody knew. At first I was really cautious. I was really scared for some reason.
Kirkwood was a male-dominated resort back then. I didn't want people to find out that a girl was living in a water tower: "Let's go check her out." I made Rambo knife to put under my pillow.
I slept on a Thermarest, a down comforter, then my sleeping bag, and another down comforter. My clothes were stacked on both sides of me so I was insulated well. On really cold nights, I would have a Sterno heat element in front of my face, but thinking about it, that was probably pretty toxic.
The ladder was a bitch to get up and down since it was like a thirty-foot tower, so I pulled the back part of the tower up and snuck in that way.
Then it was on. I put wood down and stayed dry in my tent.
It was great until the springtime. I would never bring food. I didn't want to attract animals. One day I was super-hungry and ate a muffin in the water tower, and all of a sudden the tower had mice.
At the same time, I noticed it was starting to warm up and smelled like rust. I thought it wasn't healthy.
Those were the days! Because of this adventure, I'll never take a shower or a roof over my head for granted. I feel blessed everyday for everything and all of my incredible friends.
Unfortunately, I think about five years ago they tore down my water tower and put up a fire station for Kirkwood.
Debt free lifestyle
Debt free lifestyle
Debt free lifestyle World breaking news Debt free lifestyle
Debt free lifestyle
Lady Dirtbagging: Living Rent-free in a Water Tower with Rose Daiek As Told to MacKenzie Ryan Dirtbagging is different for women. Traveling solo, bouncing couch to couch, or pursuing any
Debt free lifestyle
Debt free lifestyle Debt free lifestyle Debt free lifestyle
SOURCE:
Debt free lifestyle
http://www.tetongravity.com/story/lifestyle/Lady-Dirtbagging-Living-Rentfreeina-Water-Towerwith-Rose-Daiek-6562072 Debt free lifestyle
Debt free lifestyle-Debt free lifestyle
Debt free lifestyle-Debt free lifestyle
Debt free lifestyle-Debt free lifestyle
Debt free lifestyle-Debt free lifestyle
All Rights Reserved:
Apartments News
Auto News
Car News
Credit News
Insurance News
Loan News
Top News
Pharma News
Real Estate News
Rental News
Travel News
USA News